Since 1985, Kahn, Berman, Solomon, Taibel & Mogol, P.A. (KBST&M) has been a trusted, full-service certified public accounting firm and financial services firm. Centrally located in the Timonium, Baltimore County, we offer our clients a customized experience that caters to their unique financial needs. Our partners and principals understand that when we are dealing with someone's financial life, it's personal, it's intricate, and it will never be treated as a commodity. Choosing the right CPA is a difficult and time-consuming process; a process that you don't want to undertake more than once. At KBST&M, we bring you the peace of mind of knowing that you're in the right hands for all needs relating to:
With high client retention and low staff turnover, our reputation is built on reliability and trust. While other firms might invest heavily in marketing, our business relies on referrals. In that light, our steady growth over the years speaks for itself. Because client satisfaction is our number one priority, our business relationships are built for the long term. We serve:
Businesses
Non-profit Organizations
Individual Clients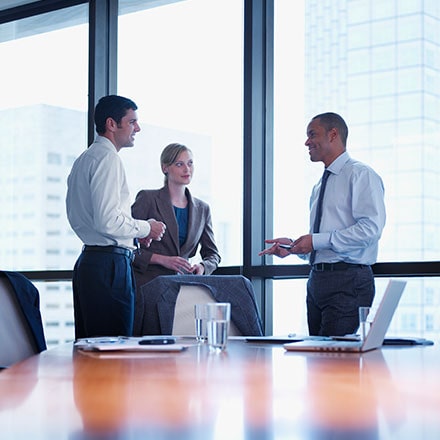 Our Partners are Your Partners
Because we value our clients, we value our brand. Our firm is one of the few companies of our size and scale to transition successfully to second generation leadership, without being absorbed by a larger company. This means that we have the consistency and the capacity to deliver exactly the level of service that we aim for, to every client, every time. At KBST&M, you know who you are working with. Our partners hold expertise in various backgrounds, so that we can offer you multidisciplinary service as a centralized provider for all accounting needs. With a partner on every case, you can rely on premier personalized service from an expert who knows you, and who understands your financial life.
KBST&M is a member of the American Institute of Certified Public Accountants (AICPA) and the Maryland Association of Certified Public Accountants (MACPA). The firm has successfully completed on-site (quality reviews) of its practices and standards as administered by AICPA and MACPA. KBST&M is a licensed CPA firm in the State of Maryland (registration #764).
A Local Firm with a Global Reach
KBST&M is a local CPA firm with a global reach. We are very proud of our participation in the MSI Global Alliance, a world-wide collaboration among mid-sized law and accounting firms. Representing over 100 countries, the Alliance is committed to offering a reliable alternative to the large international accounting and legal firms for clients with domestic and cross-border business interests. Through this alliance of companies we can offer our clients top-level service, regardless of where or when a financial or legal need arises. Similarly sized, vetted, and with a mission kinship committed to unsurpassed service, the MSI Global Alliance has your people, when and where you need them.