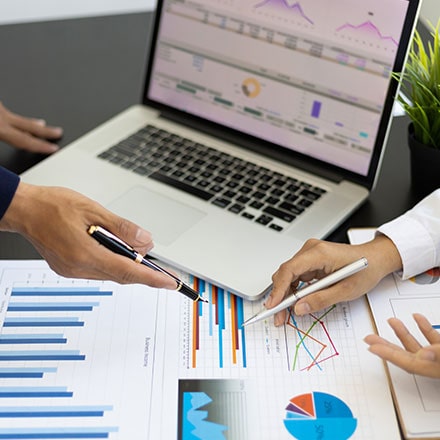 Whether you are looking for accounting and auditing services for your small business, corporation, nonprofit organization, or for your personal finances, KBST&M takes a personalized approach that will help you attain your financial goals.
At KBST&M, our top priority is to apply our knowledge and experience to the specific fundamentals of your unique case. We will create an accounting program that is optimized to help your business meet its goals with the greatest efficiencies in time and in the most cost-effective manner. We work closely with management to establish a smooth and secure flow of accounting information. We can assist you in developing sound accounting procedures that deliver the data you need to make informed business decisions.
Our Accounting & Auditing services include:
Audit, review, and compilation of financial statements

Privately Held Businesses
Not-for-profit Organizations
HUD Lenders and Brokers
Real Estate
Contractors
Employee Benefit Plans

Accounting Support Services
Payroll Tax Preparation
Evaluation of Financing Alternatives
Assistance in Obtaining Financing
Our Partners are Your Partners
The KBST&M firm is one of the few companies of our size and scale to see steady growth, without being absorbed by a larger company. Because we value our brand, we have taken great care not to grow beyond our capacity for service. This means that we have the consistency to deliver exactly the level of customization that we intend for every client. Our partners hold expertise in various backgrounds, so that we can offer you multidisciplinary service as a centralized provider for all accounting needs. With a partner on every case, you can rely on premier personalized service from an expert who knows you, and who understands your financial life.
Client satisfaction is our priority, and when you engage our services you will see that we deliver. Choosing the right CPA firm to handle accounting and auditing for your business or personal finances is an important process. Rest assured that KBST&M clients are long term clients. With high client retention and low staff turnover, our reputation is built on relationships. Our office is located in the Timonium area of Baltimore County, serving Central Maryland and beyond.