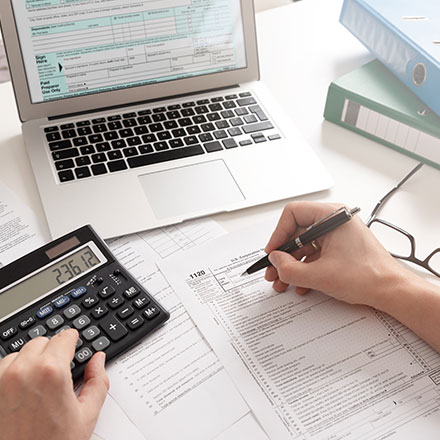 Because tax laws and regulations are constantly changing, you want to rely on a tried and trusted tax professional to handle your case. KBST&M's tax professionals provide a proactive, personalized guidance to your tax research, planning, and preparation needs. Whether your needs are for your business, not-for-profit organization, or individual taxes, our goal remains the same: To assist you in maximizing opportunities to minimize tax liabilities while navigating the ever-increasing environment of tax compliance.
At KBST&M, we understand and assess how each component of your tax plan affects the entire picture. Together, we will help you develop an in-depth tax strategy that integrates with your business operations, and financial strategy and goals.
Our tax services include:
Tax Return Preparation and Planning:

Businesses (Corporate, Partnership, LLC's)
Individuals
Not-for-profit
Estates and Trusts
Sales Tax
Payroll Tax

Succession Planning
Representation before federal and state agencies
Specialized Practice Areas:

Private Companies
Not-for-profit Organizations
Family-owned Businesses
Individuals
Funeral Industry & Qualified Funeral Trusts
Real Estate
For many business owners in Maryland, KBST&M has become a trusted financial advisor throughout tax season and beyond. For a business to thrive to its fullest potential, tax implications need to be regularly monitored and considered, and business owners simply don't have the time for that level of attention. We do. Whether your company is a start-up enterprise, a local business, or a known corporation, our Partners and Principals will tend to its financial health with decades of expertise and a personal touch.
If you are an individual in need of tax planning and preparation, you have come to the right place. When you engage a big-name tax service conglomerate, you are one in a million. You will meet with a different person every year, so how can they develop a successful tax strategy that is catered to your financial life? The mission of KBST&M is to build long-lasting relationships with our clients. Our history of high client retention backs that claim.