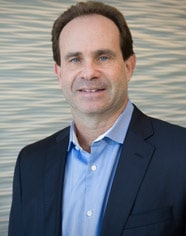 Email: [email protected]
Jeff Berman is the Managing Partner with KBST&M, and has been with the firm since 1987. Since the beginning of his public accounting career, Jeff has developed specialized expertise in small business tax and accounting. In an arena beholden to ever-changing laws and regulations, through advising small business owners on their tax and accounting needs, Jeff helps local companies thrive. He serves many clients in various industries, including professional services, real estate, manufacturing, contracting, and mortgage lending.
Meet Jeff
"Truthfully what drew me to this field was my father. His entire career was in public accounting and he was a founding partner of KBST&M. My familiarity with public accounting started at a very early age. I am proud to say that I have spent my thirty-year professional career and even some of my teenage years working at KBST&M. Over many decades the CPA has been able to serve the small business owner in a similar capacity that a primary care physician serves for most health care issues. The most enjoyable aspect of my job is that in many situations I am the first financial professional my clients rely upon to assist them with important financial decisions that they confront. I value their confidence in me and of course the firm, in entrusting us to expertly handle their accounting and tax needs during my tenure at the firm and beyond. I feel that most of the clients that I have been fortunate to work with would agree that I make it my priority to address any inquiry as promptly as possible. I am a Maryland native and have lived my entire life in greater Baltimore. I enjoy spending time with my wife and three kids. I am an avid tennis player and enjoy travelling to locations across the country and beyond."
Jeff holds a Bachelor of Science degree in Accounting from the University of Maryland, and a Master's Degree in Taxation from the University of Baltimore. He previously held the role of Treasurer for the Financial Planners Association.
Practice Areas
Professional Designations
Certified Public Accountant, 1988
Certified Financial Planner, 1992
Personal Financial Specialist, 1995
Education
Bachelor of Science in Accounting – University of Maryland, 1987
Master's Degree in Taxation – University of Baltimore, 1996
Memberships & Community Activities
Member of American Institute of Certified Public Accountants
Member of Maryland Association of Certified Public Accountants
Financial Planners Association