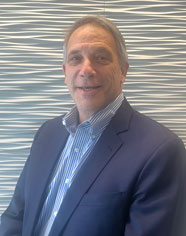 Email: [email protected]
Allan Sanders is a partner with KBST&M and has more than thirty years of public accounting experience serving many clients in various industries, including construction, not-for-profits, manufacturing, distribution, retail, hospitality, and employee benefit plans matters, and planning for purchases and sales of businesses. Services Allan has provided include due diligence (for buyers and sellers), transaction structuring, purchase price adjustment advice, purchase agreement review and related advisory services. He has also led projects to assess M&A processes and implement purchase price accounting. He frequently consults with private companies throughout the country on establishing Employee Stock Ownership Plans (ESOPs) and other employee benefit matters.
Meet Allan
"When I was working as a waiter during senior high school, some of my college-aged co-workers encouraged me to study in the exciting accounting field. I enjoy many aspects of my job, including working with clients and solving issues, both financial and non-financial. My clients are very diverse, and that diversity has allowed me to develop many skills which allow me to assist my clients in many various business matters. I also derive real pleasure from mentoring interns and watching them progress. Excellent advice that I was taught early in my career was to always respond to a call or an email. You never know who is on the other end.
Out of the office, I enjoy coaching high school and college students. I also spend time with my grandchildren, play golf and pickleball, and travel to attend various sporting events."
Practice Areas
Professional Designations
Certified Public Accountant, 1987
Education
Bachelor of Science in Accounting – University of Baltimore, 1984
Membership & Community Activities
Member of American Institute of Certified Public Accountants
Member of Maryland Association of Certified Public Accountants
Past Chairman of the Academy of Finance Program in Baltimore County
Past President of Pumpkin Theatre of Baltimore
Member of the Baltimore Orioles Designated Hitters Group
Past board member of several National Charities