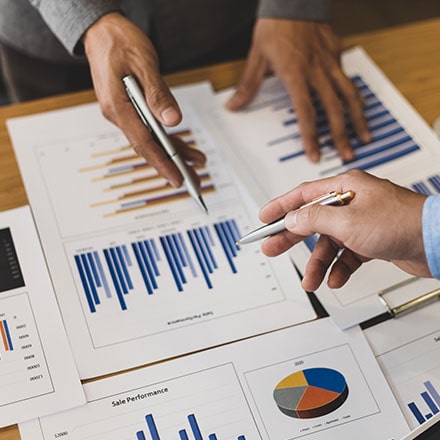 Creating wealth is one thing. Maintaining and maximizing it is quite another. To ensure that your financial success stays on an upward trajectory, the experienced finance professionals at KBST&M will create a customized wealth planning system for your specific needs. The generation of wealth presents unique challenges that are sometimes unanticipated, and always of the utmost importance. KBST&M offers a broad range of expertise in Financial Management services for our clients. We coordinate all aspects of the wealth cycle into a comprehensive plan that is overseeable and accessible to you. Because we value service and communication, we will provide you with the level of management and oversight that is right for you.
Our financial management services include:
Tax Planning
Retirement Planning and Exit Strategies
Estate and Trust Planning and Counseling
Mortgage Financing and Refinancing Consultation
Debt Restructuring and Liability Management
We provide a unique offering of Financial Management services by combining our underlying strength in taxation with creative financial and estate planning and management.
KBST&M can create a focused approach through coordinating various advisors and identifying gaps in a client's overall strategy. Just as we help you successfully manage your business finances, we help you manage your personal finances. We provide reliable and unbiased counsel to help you design a plan, implement the recommendations, select advisors, and periodically review and update your financial management strategy.
At KBST&M, you know who you are working with. Our partners hold expertise in various backgrounds, so that we can offer you multidisciplinary service. With a partner on every case, you can rely on premier personalized service from an expert who knows you, and who understands your financial life. From Pennsylvania to Virginia and beyond, we help clients manage their finances so that they can reap the rewards.