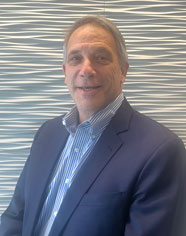 The Partners and associates of KBST&M Certified Public Accountants are pleased to announce that Allan C. Sanders, CPA, has joined the firm as a Partner.  As a member of the firm, Mr. Sanders will continue to service emerging businesses, including start-ups, construction, retail, real estate, manufacturing, nonprofit, employee benefit plans, and professional services organizations. Mr. Sanders has been instrumental in consulting and developing Employee Stock Ownership plans for organizations.
Mr. Sanders is active in numerous professional and civic organizations, as well as having served on the board of directors of nonprofit organizations. He is a member of the of American Institute of Certified Public Accountants, the Maryland Association of Certified Public Accountants, and the accounting advisory board at Towson University.  Mr. Sanders has been a Designated Hitter with the Baltimore Orioles Organization since 1985. Mr. Sanders has spoken nationally on healthcare and retirement issues and start-up companies and frequently advises college students about career decisions in accounting. He was also one of six professionals to be presenters in the AICPA's National Room Zoom video about the benefits of a career in Public Accounting.
KBST&M is a full-service public accounting firm serving businesses, nonprofit organizations, and individuals in the Baltimore/Washington metropolitan area and throughout the United States. Our experienced partners are dedicated to overseeing every aspect of your financial interests, and we operate under the premise that every situation is unique, requiring services tailored to your needs.